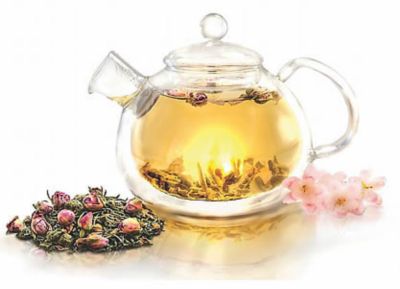 Coffee + Tea = Strawberries
The Keurig Platinum B70 (60 K-cups and reusable filter included) is a new purchase for me. I believe this all inclusive deal is only available at Costco, if you are not a Costco member you may purchase from their website. The Keurig brewing system allows you to make single cups of

coffee

, tea, hot cocoa, iced beverages, and specialty drinks. The brewing options include a choice of 5 cup sizes (4 oz, 6 oz, 8 oz, 10 oz, and 12 oz). One of the great benefits of this brewer is the ability to use ground

coffee

beans of your selection or the use of K-cups (pre-packaged coffee containers--see photo above).
Like me, you may not be a huge

coffee

drinker. That is why the options with Keurig are excellent for many people. Tea has many health benefits. One of my favorite teas is Rooibos (see photo above) by Teavanna. You can find these stores in malls and online. "Rooibos teas are herbal infusions made from a South African red bush and sometimes called "red tea." There are also green Rooibos teas that are just as delicious as the popular red teas. Rooibos teas are delicious iced or hot and come in a wide variety of flavors" (teavana.com).
What to do with left over coffee grounds and tea leaves? Carefully cut the metallic lid off the K-cup
and empty the grounds into acidic soil. Tea leaves may also be spread into acidic soil. Acidic soil has a
pH balance of 3.5 to 6.5. It is essential to find out the pH of your soil to grow vegetables, fruits,
flowers, shrubs, and trees. Kits to test the balance of your soil can be purchased from garden centers.
Another option is to find a laboratory near you that will test soil samples. It is likely soil is acidic if you
notice a mineral layer and the soil seems to be poorly incorporated. Vegetation for acidic soil:
wintergreens, azaleas, sweet bay, most ferns, potatoes, wild strawberries, plantains, red cedar, squash, impatiens, succulents,
Join the Jesse Bluma at Pointe Viven circle:
Disclaimer: Jesse Bluma at Pointe Viven is editorially independent. No payment was accepted for editorial coverage.
Post your comments, suggestions, and ideas below.