Cindy L. Abbott, a proud Titan, sports a Cal State Fullerton banner at Peak Lenin in Kyrgyzstan. Photo by Scott Woolums
She must climb Mt. Everest while she's still able. Abbott, a part-time health science lecturer, is losing her vision and her body is deteriorating. She suffers from a fatal disease — Wegener's Granulomatosis — that causes inflammation of blood vessels, restricting blood flow and damaging kidneys, lungs and other organs.
"I have this super rare disease," Abbott said. "It started with loss of vision in my left eye. I was going blind and, for 10 years, no one could tell me why. I had a bunch of mini strokes and vertigo. It was a relief to finally be diagnosed in 2007." Wegener's Granulomatosis has no cure.
"That's why I want to climb Mt. Everest now," Abbott said. "My immune system is down from the immunosuppressant medication I'm taking to control the disease and I don't know how much longer I have. I want to live life to its fullest."
The 50-year-old mountain climber-scuba diver-ballroom dancer also wants to raise awareness about her disease and other rare conditions in her quest to climb the highest mountain on Earth.
She also is raising money for the
Vasculitis Foundation
, a nonprofit organization that supports and empowers patients through education, awareness and research. Abbott, who for decades has been traveling the world diving the deepest oceans and hiking the highest mountains, recently launched a website where she is blogging about her life, her disease, her Mt. Everest quest and her fundraising activities. "Too many people take life for granted and need to live life, not wait for life to come to them," she said. "You need to reach for your dreams, no matter the obstacles."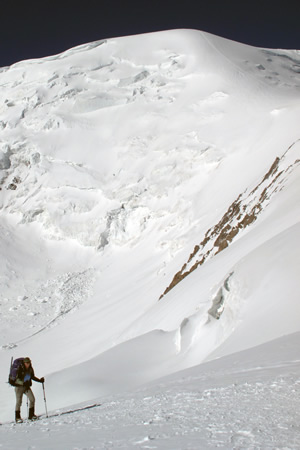 By Mimi Ko Cruz
Cindy L. Abbott is in a big hurry.
Cindy L. Abbott ascending Peak Lenin. Photo by Scott Woolums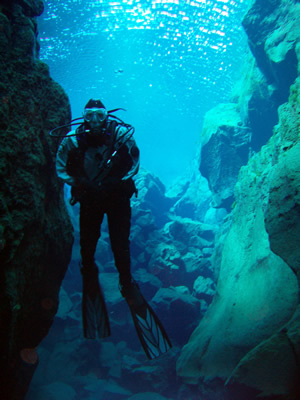 Cindy L. Abbott diving in 37-degree water in Iceland.
Shop Pointe Viven for baked goods
made with excellent ingredients and
J
oin the Pointe Viven circle